A Glimpse of the Past
The Shree Hospitals Group (SHG) is a unique organization that has spanned more than 170 years, dating back to six generations of competent, experienced, and dedicated doctors.
The most striking feature of Shree Ayurvedic Multispeciality Hospital and its practice of Ayurveda is the word "family". Six generations of the family have perfected and passed on their invaluable knowledge to present Ayurveda as a credible answer to almost all human illnesses. It all began in 1850s, when Ramakrishnamacharyulu, both a doctor (vaidya) and a temple priest, travelled around the villages surrounding Machilipatnam in Diwi Taluk, providing people Ayurvedic treatment for various medical conditions. As time passed by, the much loved and revered doctor was offered a piece of land to continue his practice. This was the start of what has later become The Shree Ayurvedic Multispeciality Hospital (SAMH). As he advanced in age, Ramakrishnamacharyulu passed the legacy to his son, Vaidyaratnam Pandit Diwi Gopalacharyulu. The latter finished his studies in Ayurveda from Mysore, and in an eager quest to gain further knowledge, made the long trek to the Himalayas for guidance. On his return, owing to the need and necessities of the time, he established the organisation's first pharmacy in 1898. Vaidyaratnam Pandit D Gopalacharyulu was also instrumental in authoring innumerable Ayurvedic books in Telugu, even today the young graduates in the Telugu-speaking states use the book, Madhava Nidhana written by Pandit as a guide to diagnosis. He is credited with keeping the tradition of Ayurveda alive in India, even during the difficult times of the British administration actively attempting to suppress our invaluable tradition of healthcare. He conducted multiple exhibitions pan India, being a pioneer in organising street corner meetings – many of which were attended by several renowned freedom fighters of the period.
Interestingly, in the 1930s, during a major outbreak of the plague, Vaidyaratnam Pandit Diwi Gopalacharyulu saved hundreds of thousands of lives by introducing two key medicines — Sasi Vilas & Hemadri Panakam. For this great service and expertise in the field of Ayurvedic medicine, he was bestowed the title of Vaidyaratnam by British Viceroy, Lord Hardinge of Penshurst. Desikacharulu was the next important person in line to expand the market for the institution, ensuring that the wonders of Ayurveda were extolled abroad. Dr. Gopalacharyulu was the longest-standing head of the organisation, serving for a total of 42 years, before Dr. D Desikacharyulu and Dr. D Jayashree began heading operations at SAMH in 1988.
Among the many honours bestowed on the organisation are 18 plus gold medals from various statutory bodies over the years. The two most prestigious of these were presented to Pandit D Gopalacharyulu: the first, by the Mysore Maharaja in 1915, and the second, for presiding over the inaugural National Ayurveda Congress in 1922.
Ever since, the organisation has moved leaps and bounds in keeping with the times and standardizing a dynamic system of production, packaging, and marketing, alongside maintaining remarkably superior quality of products and services. Its core- competency, besides high quality, has been its ethical stance. There have been times that the organisation has chosen to forgo large-scale expansion to ensure its quality standards. For over four decades, even before the concept of hospitalisation in Ayurvedic tradition set into the country, the institution has been maintaining international standards of sealed, packed, labelled, and licensed medicines. Individualised consultation, customised treatments, and transparent prescriptions are a hallmark of the Institution, making SAMH an accessible and reliable Ayurvedic hospital that is a right blend of ancient knowledge with modern comfort.
In the new-age India of today, and with the rise of awareness about the Ayurvedic tradition world over, it has been a fulfilling experience to treat and cure an increasing number of people suffering from regular, chronic, and even rare ailments. Dispelling the common myths about Ayurveda that do the rounds, Dr. Jayashree, the MD of SAMH recently honoured by the World Wide Media Corporation (WWMC), USA – as the Legendary Medical Practitioners Award 2015 in the category of Ayurveda, says in an interview:
"There is this belief amongst people that Ayurveda is slow, that there are no emergency treatment options under its system, and that certain unknown medication is prescribed (a preconceived notion that Ayurvedic medicines contain metals and steroids that are harmful to the body, Let me assure you that all these myths are put to rest at SAMH. It is a matter of pride for us to share with you that we have patients who walk through our doors with allopathic medical reports, expecting solutions from Ayurveda – without thinking twice."
The organisation now successfully continues to deliver its prime services and manufacture medicines as per the standards set by the founder, Vaidyaratnam Pandit Diwi Gopalacharyulu. It has, in fact, added a new range of medicines, food and cosmetic products besides stocking medicines from the other leading brands as well, in order to ensure that their patients and customers get nothing less than the best. In the process of achieving its goal of making Ayurveda available to one and all, SAMH has organised innumerable wellness programmes, medical camps, health workshops, regularly disseminating health tips through its Facebook Page and Youtube Channel. Ayur Wheels is a thought-provoking initiative that offers expert treatment in the comfort of a patient's home.
SAMH's list of treatments includes: Panchakarma, Detoxification, Rejuvenation, and tackling specific ailments like Bone and Joint issues, Nervous Disorders, Obesity, Heart Ailments, Special Children, Cancer — to name a few. Under specialisation and preventive care, the hospital offers Ayurvedic Surgeries, Infertility Treatment, Maternity Care, Immunisation Programmes, and Herbal Beauty Care.
Highlights of the History:
Shri D. Ramakrishnamacharyulu
VAIDYA RAMAKRISHNAMACHARULU & WIFE IN 1850
Born about 200 years ago in Machalipattinam, Krishna district, Andhra Pradesh in India
An enlightened scholar and a great physician
An expert in pulse reading
Tended the poor and the needy with effective medical care
Presented with a piece of land for his medical practice — which laid the foundation for the present Shree Hospitals
Vaidyaratnam Pandit D. Gopalacharyulu

Milestones in the field of Personal Achievements
Received education at Mysore Maharaja's Ayurveda Patashala – Mysore
Acquired the title of 'Ayurveda Vaidya Shiromani' in 1893
Undertook All-India tour spreading awareness of Ayurveda
Received gold medal from Gadwal Maharani for his services for combating the plague
Conferred with the rare title of " Bhishagamani" & "Ayurveda Martanda" in 1907
Honoured with the title, "Vaidyaratna" in 1913 by the then British Viceroy, Lord Hardinge of Penshurst
Milestones in the field of Education
Founded Madras Ayurvedic laboratory
Founded Madras Ayurvedic college in 1901
President of the First Ayurvedic All-India conference in 1913
Presided over Haridwar Conference in 1917
President of the first Ayurveda Conference at Bezawada in 1917
Presided over Trivendrum conference in 1919
Organised the Chennapuri Ayurveda Prasarini Sabha
Commenced a library of rare books
Commenced a museum of indigenous herbs
Authored precious books on Ayurveda such as Madhva Nidan, Arkaprakasha, etc.
Wrote commentaries on Charaka Samhita, Sushruta Samhita & other ancient medical manuscripts
A press 'Dhanvanthari' was started along with a bi-monthly newsletter, "Sri Dhanvantari" which was circulated in various vernacular languages to enlighten the masses
Milestones in the field of Medical Practice
Formulated "Haimadi Paanakam" & "Sasivilas" – incredible cures for the Plague
Honorary Chief Physician of Sri Kanikaparameshvari Devasthanam's free Ayurvedic dispensary
Founded Ayurvedasramam in 1898
Established a free Ayurveda hospital with IPD facilities
Formulated & patented 24 plus Ayurvedic medicines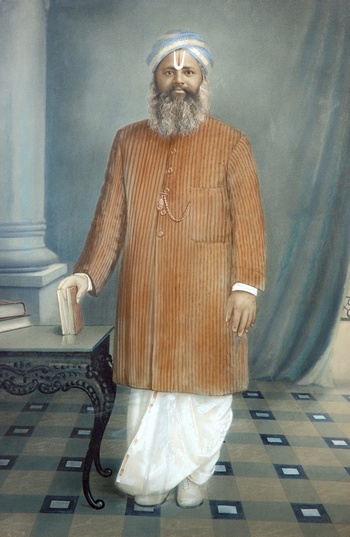 Vaidyaratnam Pandit D. Gopalacharyulu
Ayurveda Marthanda Dr. D. Desikacharulu
D.DESIKACHARULU & WIFE IN 1940
Became the Managing Director of the company –1920
Nourished the pharmacy to a well-grown tree
Earned name & fame for the medicines exported overseas to countries like Srilanka, Pakistan, Myanmar, Nepal, Bhutan, Malaysia, Singapore, Burma, Ceylon etc.
Passed away in 1954 after successfully bringing the company to glorious heights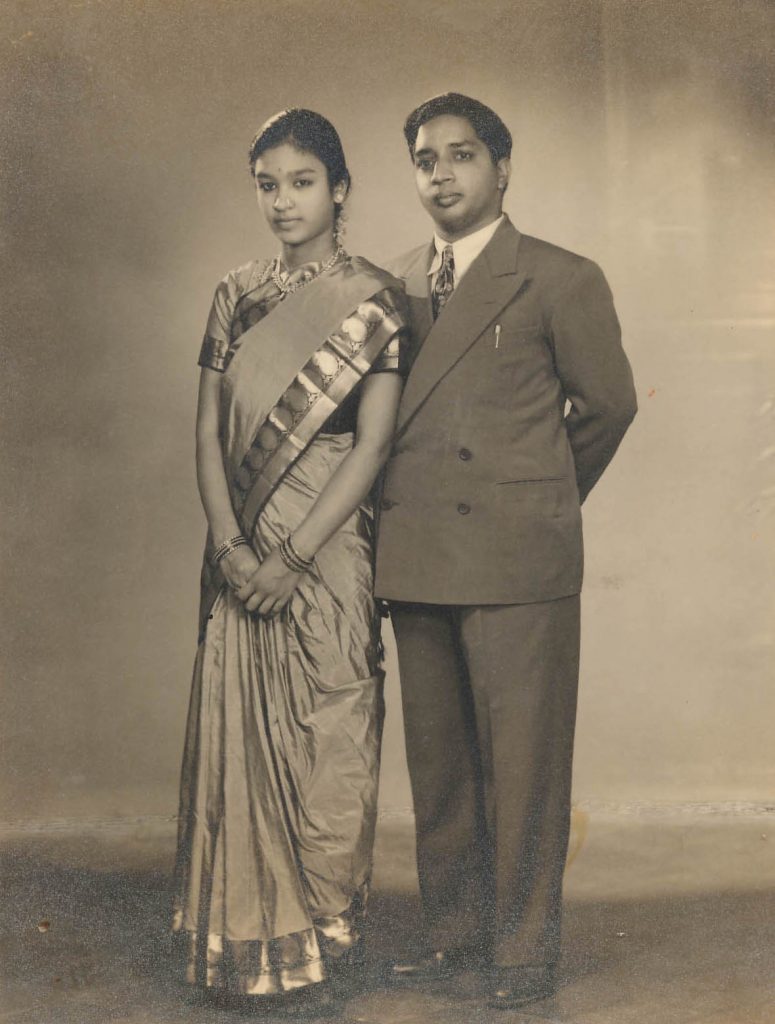 Took over as the MD of Ayurvedasramam in 1954. Mechanised manufacturing, improvised packaging
Managing Director for the longest period – 42 years. Celebrated the Diamond Jubilee in Royal style – a landmark in history spoken about even today- attended by Mysore Maharaja, Smt. M.S.Subalakshmi & Smt. Vaijayantimala
Worked towards achieving minimum input & maximum output
Dr. D. Desikacharyulu & Dr D. Jayashree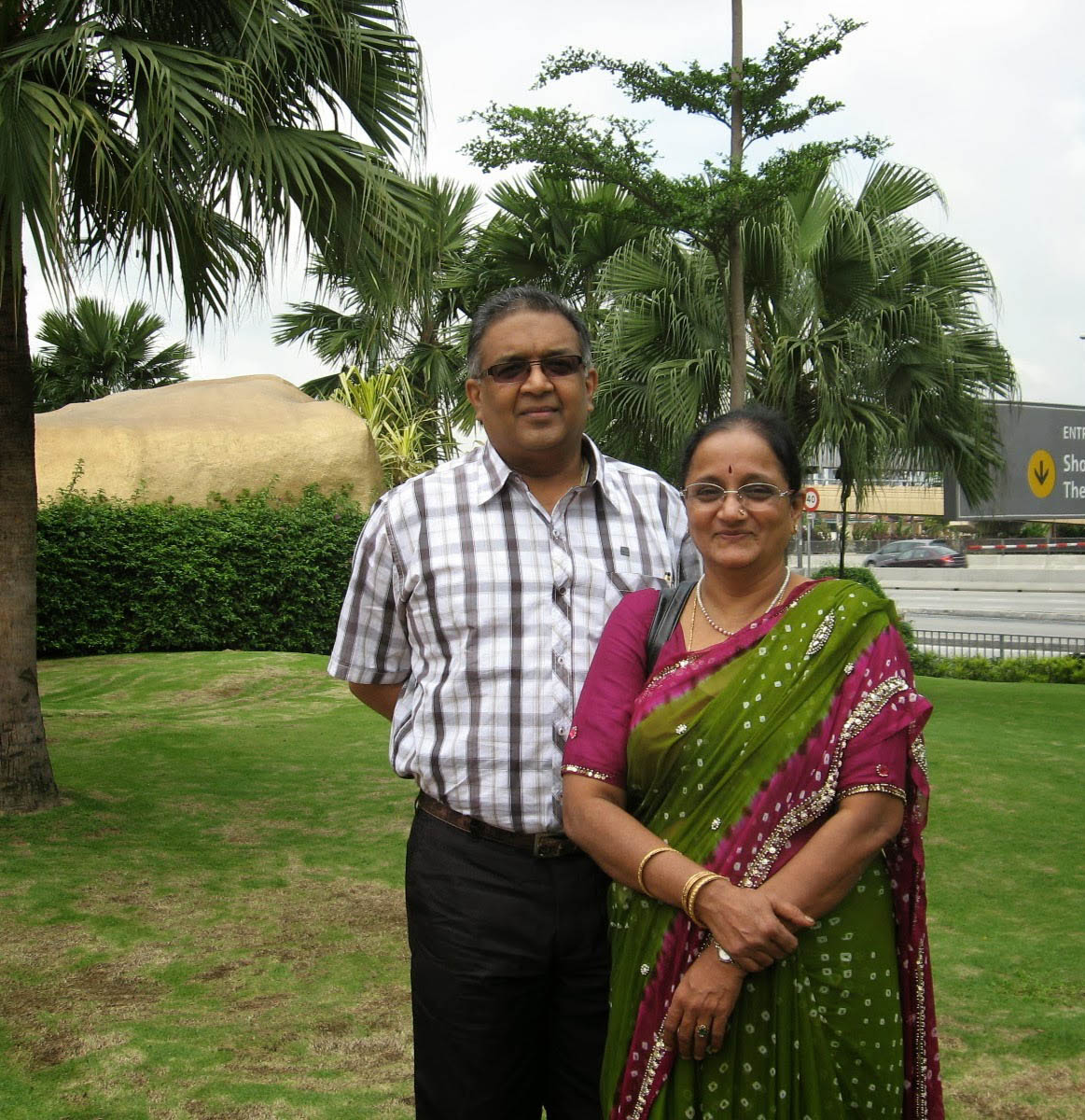 Dr. D. DESIKACHARYULU & DR. D. JAYASHREE
Dr.D.Desikacharyulu – the Director since 1978 & Dr.D.Jayashree – the Director since 1996. Dr.D.Desikachrulu, Managing Director: 1996 – 2015
Fused the advantages of both traditional & professional knowledge. Brought in new infrastructure.
They were one among the 13 delegates chosen from India by Maharishi Vedic University for seminars and opening Ayurvedic centres in both Europe and the U.S.A.
Organised Centenary celebrations of Ayurvedasramam Pvt. Ltd. in 1998
Conducted Ayurveda exhibition in 1998 in memory of the founder Vaidyaratnam Pandit D Gopalacharyulu
Opened the first and unique walk-in Ayurvedic and Alternative Healing shopping center titled "Swasthavruth" at Chennai
Expanded the clinic into Shree Ayurvedic Multispeciality Hospital
Formulated 40 plus Ayurvedic medicines for various ailments
Opened "Singaar" a Herbal Beauty Parlor
Kickstarted Ayur Health Circle – a platform for practitioners and public to interact and spread the knowledge of Ayurvedic prevention and cure
Conducted 120 plus Ayurveda Medical Camps across various Multinational Companies like Hindusthan Motors, TCS, Infosys etc.
Dr. D. Srikrishna &  Mr. D. Sriranga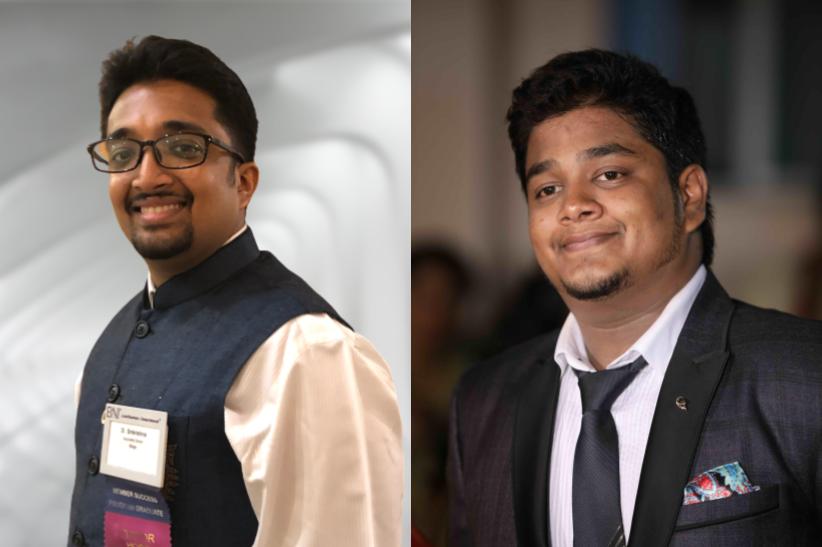 Dr. D. SRIKRISHNA & Mr. D. SRIRANGA
Dr. D. Srikrishna, the Director since 2012 & Mr. D. Sriranga, the Director since 2015 have initiated and executed the following projects:
Ayurwheels – Individualized Consultation, Medicines, Customised Treatment – all at the comfort of your home
Ayurvedic Surgery – Introduced minor surgical procedures like Ksharasutra , Agnikarma, Jalauka etc.
Online Marketing – Product presence on big e-commerce portals such as Amazon & Flipkart
Digital Presence – Presence on various social media platforms like Facebook, Twitter, Youtube, Linkedin, Instagram
Shree E-clinic – Virtual interface for consultations on zoom platform.
Awareness Programs & Talks –  Creating awareness of Ayurveda among general public, various heterogenous groups & institutions